Lithium Batteries 3.7V 18650 Battery Wholesale 2500mAh or Onewheel E-Bike Scooter Hoverboard
Product Description
Product Parameters
Detailed Photos
Certifications
Packaging & Shipping
Company Profile
FAQ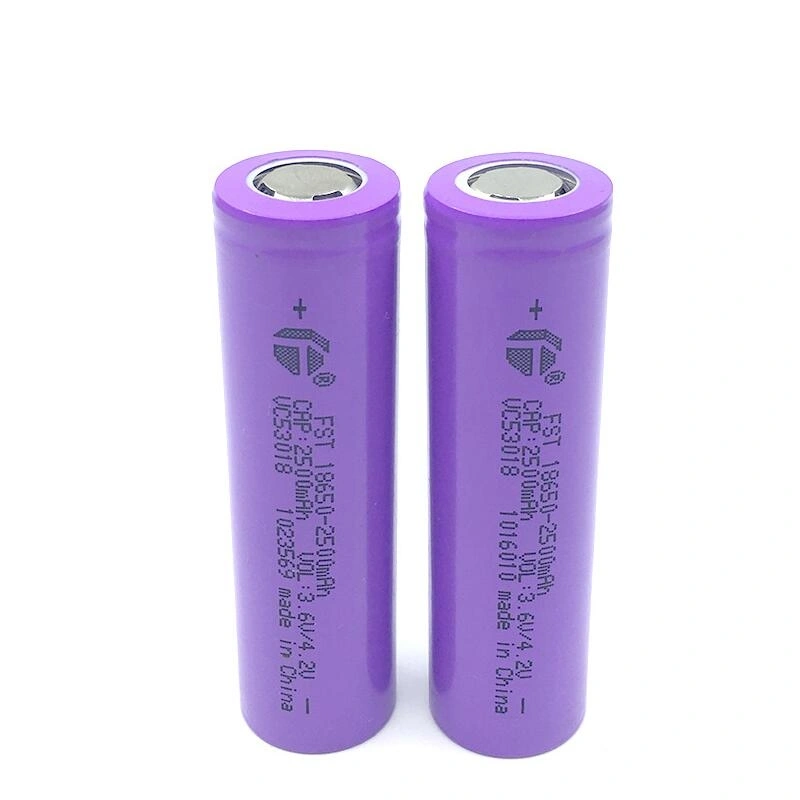 Application:
1, AGV cars/ AGV robots/ Self-guided vehicle

2, Communication device

3, Security system/ Alarm system

4, Flashlight / LED light and Other lighting equipment

5, Logistics storage equipment

6, Mine geological survey equipment

7, Medical equipment

8, Wireless camera / Speaker

9, Robot / Electric toys

10, Tracker / Tracker and other automotive products

11, Other electrical equipment
lithium batteries 3.7v 18650 battery wholesale 2500mah or Onewheel E-Bike Scooter Hoverboard

Charge:
1.The cell should be charged by constant current charge - constant voltage charge. The charging voltage of a single cell should not exceed 4.20 V, and the cut-off current of charging should be greater than or equal to 1/50C. Considering the control deviation of the Charger, the charging voltage of the cell must be lower than 4.20 V. Even in exceptional circumstances, the charging voltage shall not exceed 4.25 V to avoid overcharging. Charging voltage higher than 4.20 V will shorten the cell cycle life.
2.The charger should have a pre-charging system and the pre-charging function should be used to prevent abnormal high power charging after deep discharge. After long-term storage, When the cell voltage is lower than 2.75V (0%SOC), the cell must be pre-charged with a current lower than 0.1C until the cell voltage is higher than 2.75V, then charge in standard mode. If the cell voltage cannot be charged to 2.75V within 30 minutes, the charger shall stop charging.
3.

Chargers should be equipped with a complete charge detection device. The charging detection device can be checked by timer, current detection or open circuit voltage detection to detect the charging state. When the charging detection device detects that the cell is fully charged, the charging circuit should be completely cut off to avoid trickling charge. The cell charge should be carried out at the temperature of 0°C ~ +45°C. When the cell temperature exceeds this range, it should be placed until the cell temperature reaches the above range.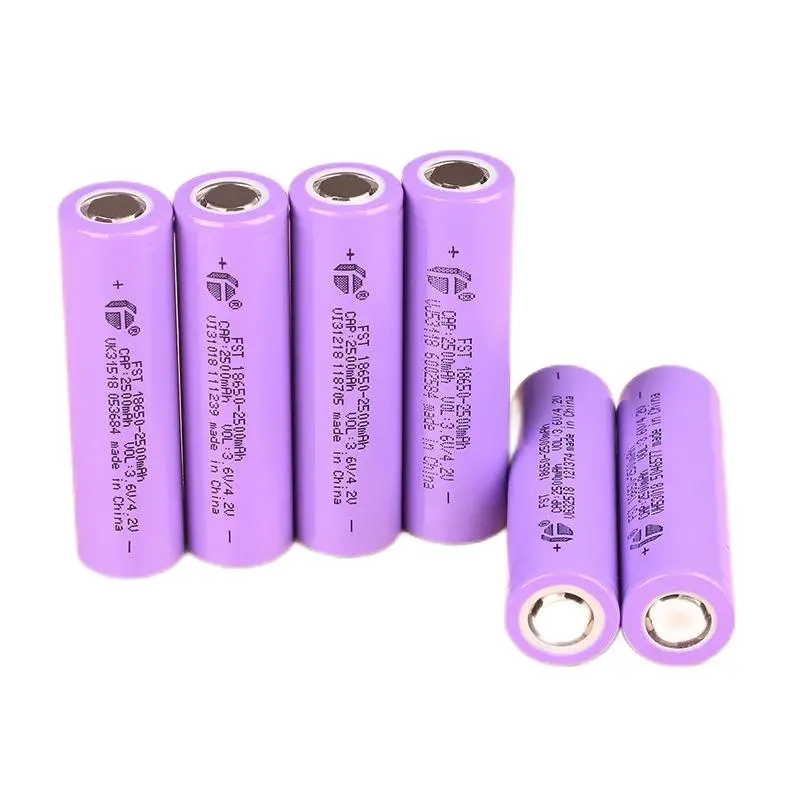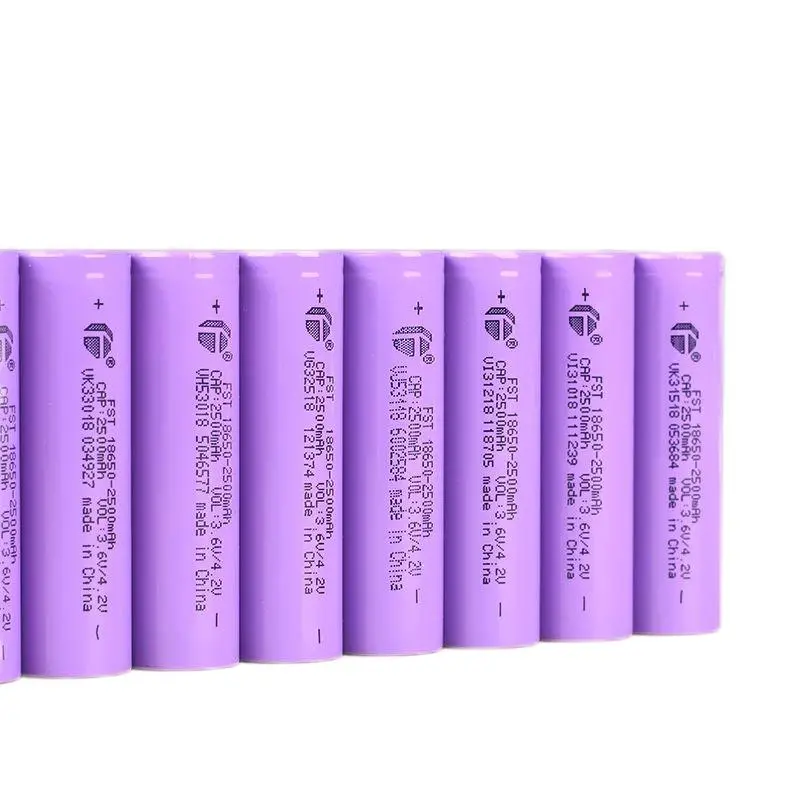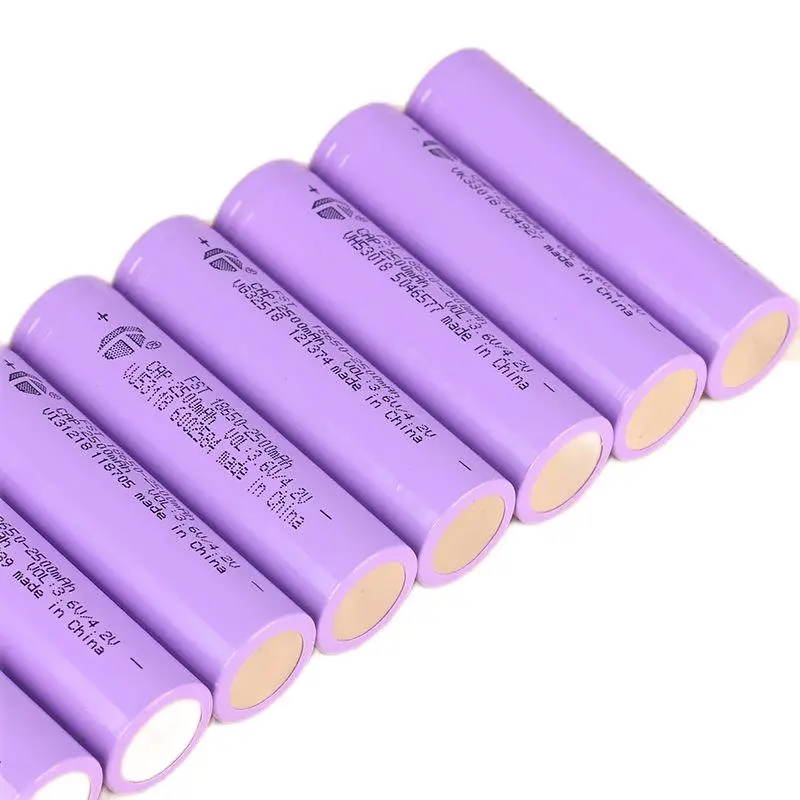 ITEM


 

SPECIFICATION


 

Rated Capacity

2500

mAh@0.2C

Minimum Capacity

2450

mAh@0.2C

Normal Voltage

3.65

V




Energy Density

544

Wh / L

195

Wh / Kg

Charging Voltage

4.20

V

Discharge Ending Voltage

2.75

V

Standard Charging Current

1250

mA

Standard Discharge Current

1250

mA

Max. Charge Current


 

45°C>T≥10°C

2500

mA

10°C>T≥0°C

1250

mA





Max. Discharge Current


 

60

ºC

>T≥45

ºC

2500

mA

45

ºC

>T≥35

ºC

5000

mA

35

ºC

>T≥0

ºC

7500

mA

0°C>T≥-20°C

2500

mA

Max. recommended charge and discharge cell body temperature


 

Charge:

0~45°C

Discharge:

-20~60°C


 

Maximum short term allowable charge and discharge cell body temperature. Charging and discharging at these conditions will shorten cell cycle life.


 



Charge:

60°C

Discharge:

70°C




Internal resistance




≤ 35 m Ω(AC Impedance, 1000 Hz)

Cell dimensions

Height

:

65.05±0. 1mm




Diameter

:

18.35±0. 1mm

Weight

 

46±2g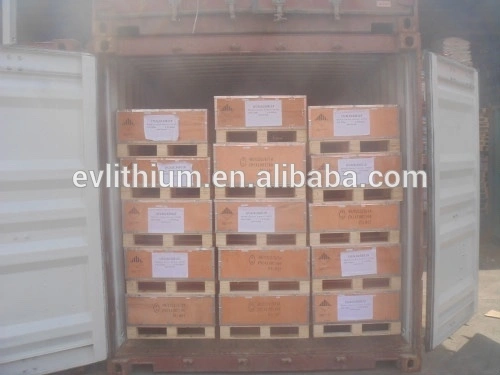 Evlithium is a leading Lithium Battery & LiFePO4 Battery manufacturer and supplier from China, we have over 10 years experience on providing LiFePO4 battery, Winston Battery, CALB Battery, Sinopoly Battery and chargers, battery management system and other parts for electric vehicles and energy storage system.
Q:What is the life expectancy of a Lithium battery?
A: The typical estimated life of the Lithium Iron Phosphate (LiFePO4) battery is 5-15 years or 2000 to 8000 charge cycles. One charge cycle is a period of use from fully charged, to fully discharged, and fully recharged again.
Q:If I want to solar charge LiFePO4/Lithium Ion battery, which already has PCB, would a normal SLA controller work fine?
A: For LiFePO4 / Lithium-Ion battery, we always recommend using LiFePO4/Lithium Ion Solar Controller. Especially if you are using the battery as UPS (back up power supply). The Lead-Acid solar controller will constantly provide pulse current to the battery, in the long run, it might damage the PCB. So the PCB won't be able to protect the battery when it should be.
Q:I am a distributor. Can I cooperate with battery warehouse for a long time?
A: Yes, Individual pricing for large scale projects and wholesale demands is available
Q:Why hasn't my ups or FedEx transportation number been updated?
A: This is normal, in countries with tariffs, our packages need to pass the customs of your country before they can be delivered to the local UPS or FedEx. Once they pass the customs and update the transportation number, you can usually receive the goods within 3-5 days.
Q:Are the cells I bought balanced?
A:we know the importance of maintaining the consistency of each cell in the battery pack, so we will match and balance all cells to ensure that the internal resistance, voltage, and capacity of cells are completely matched and balanced before delivery. This process is very necessary.
Contact us if you need more details on Lithium Batteries 18650 3.7V. We are ready to answer your questions on packaging, logistics, certification or any other aspects about Lithium Battery、Battery. If these products fail to match your need, please contact us and we would like to provide relevant information.
Product Categories : 18650 Lithium Ion Battery > Others 18650 Lithium Ion Battery